As of April 12, 2023, there are currently 56 similar pages on all of my websites; with enough information to provide the viewer, a very good overview of the Great Tribulation Period. I will now focus on adding the audio Sermons back online.
***
***
***
Unknown to me, Word Press automatically deletes pages in the Trash folder after 30 days, so most of the 600+ to 700+ pages are now all gone; that I had planned to review and restore some of them. O' well. Those things happen!!!
***
Likewise, I actually permanently removed the databases of the 700+ pages; hundreds of Videos and the 2,186 Audio Sermons on the other websites and have now added similar pages and am in the process of uploading the Audio Sermons back online. This removed all of the clutter and broken links on all of the websites in a one time process; as to begin anew. The pages that are online now, are all that I have and will probably not add any more; as I just need to move forward with other projects.
***
The Sermons and most of the scientific information on this website are from:
Pastor Tom McElmurry.
***
***
Tom McElmurry is a pastor who holds University, Seminary, and Institutional degrees in Physical Science, Theology, and Divinity. He was certified as a Meteorologist in 1954 by the United States Air Force; became a member of the American Meteorological Society in 1962; served in the Mid-eastern, African, European, and Far-Eastern Theaters as a Meteorologist; and is a member of the Israel Geological Society. He worked as a tornado forecaster in the Kansas City Severe Weather Service, and as an analyst for the National Security Agency, retiring from the USAF-NSA in 1971. He has taught Physics, Chemistry, Physical Science, Biology, and Earth Science in the public school system as a certified teacher, and has written three books: Tectonic Chaos, Tribulation Triad, and Tribulation Birth Pangs from the Bottomless Pit. He has also written scientific articles published by the USAF and the Bulletin of the American Meteorological Society. His wife and family reside in Dardanelle, Arkansas, where he has pastored since 1974; for 45 years. His military and civilian education includes 2,730 clock hours of meteorological instruction in USAF selected institutions of higher learning, and more than 265 University and Seminary hours in undergraduate and graduate studies. He has lectured worldwide in 20 Missionary Baptist colleges and seminaries, and in more than 800 Missionary Baptist Churches in Lithuania, Romania, Africa, and the U.S.A. He is a distinguished graduate of the USAFMAC Military Academy.
***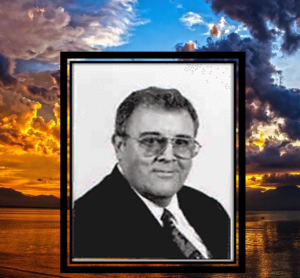 ***
On April 5, 2019;
Pastor Thomas Marshal McElmurry passed from this earth life into the Eternal Spiritual Life.
1….Thomas Marshal McElmurry obituary